Vilona Onyx Lamps
Our Vilona Onyx Lighting collection is simply breathtaking. The natural beauty of onyx stone lamps is showcased in every piece, with each glowing softly and warmly when lit. From table lamps to floor lamps to chandeliers, our collection has a range of styles to suit any space. The intricate patterns and variations in the stone make each piece truly special. Add some warmth and elegance to your home with our Vilona Onyx Lighting. Our new private showroom is located in Berthoud, Colorado just 45 minutes north of Denver! Get your onyx lamp today.
Fluorite Crystal
Discover the incredible beauty of our Vilona Fluorite Towers, Wall Panels & Bowls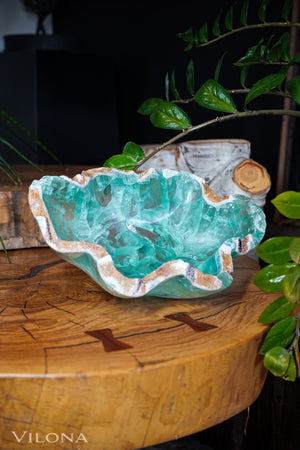 Ice Onyx Crystal
As part of our commitment to excellence, we ensure that every Ice Onyx Lamp meets the highest standards of quality, both in materials and craftsmanship. When you choose Vilona Onyx, you choose to bring the pinnacle of luxury into your home.
Learn more